3 best resources for stock images (DEMO + REVIEW)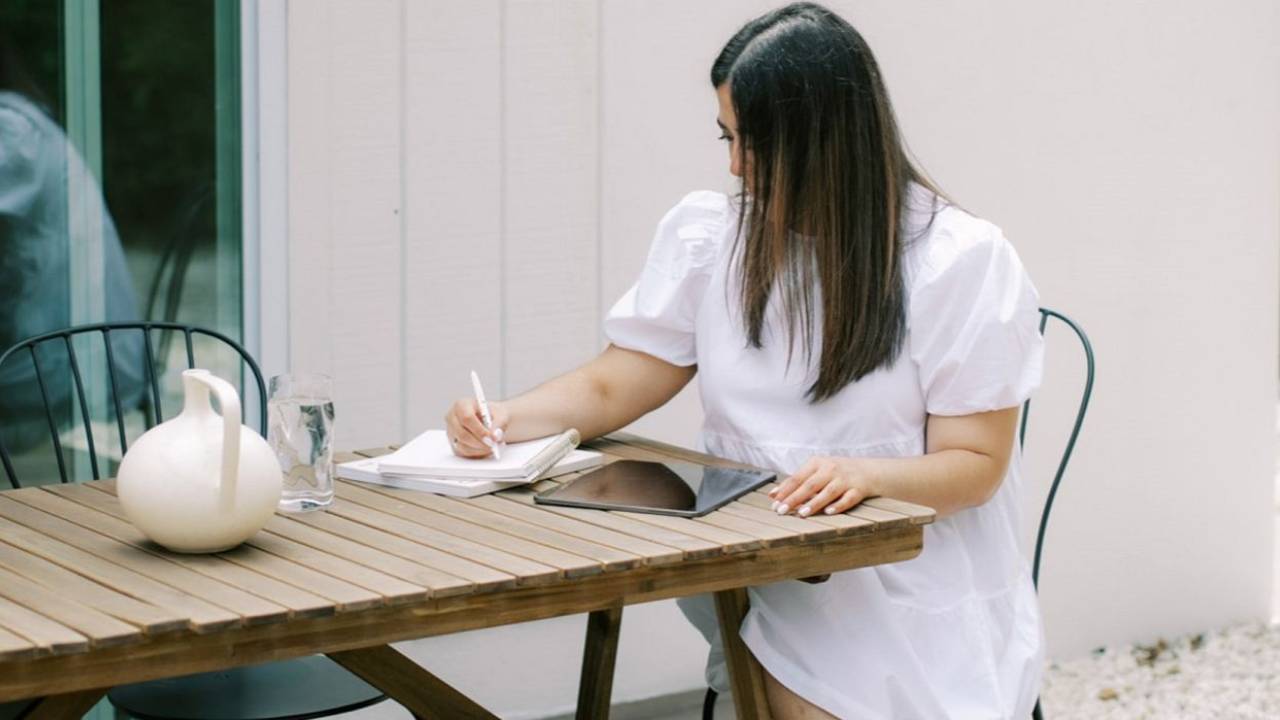 Looking for the best place to source stock photos for your business? In this video, I'm sharing my top 3 websites for the best royalty-free images and copyright-free photos to use on your website, social channels, and wherever else you market your private practice or business. PLUS: I'm sharing a demo and review of each one of them!
Table of Contents:
INTRO
If you're looking for high-quality stock photos that you can use to supplement your brand images in your business, here I'll be sharing my three favorite sources with you. Two of them are completely free to use. One of them currently offers video and another will soon. All three of them include beautiful professional images in both portrait and landscape orientations.
This is part of a month-long series I'm doing to help you navigate the tricky world of pairing images with your copy. I'm going to be featuring my favorite source with you, Social Squares.
If you haven't tried Social Squares yet and you would like to, now's a great time to try it because I'm going to be offering you a free gift if you sign up using my link, but more on that at the end.
Quick disclaimer, in case you're totally new to the world of using stock images in your business. I'm going to link some information here on how to use them legally. There aren't a ton of rules to be aware of, but the few that you do need to know, you really, really do need to know.
Read on for my recommended resources for quality stock images:

Please note: You can support my blog by using the affiliate links below! If you go on to make a purchase, I'll receive a small commission at no additional cost to you. Thank you!
VIDEO: 3 best resources for stock images (DEMO + REVIEW)
Resource #1: Unsplash
Now if you're short on cash and you need access to a whole bunch of photos in a hurry, I think Unsplash is a great place to start. Unsplash features a huge selection of images sourced from photographers all over the world and they update constantly. It's really easy to find fresh images for your business. Now because there are so many creators contributing to Unsplash there's no one cohesive aesthetic, so you do have to do some hunting.
To help guard against overwhelm when you first land on the site, I think a great place to start is the featured navigation bar at the top. This gives you categories and they swap them out periodically. If you pop over to health and wellness, it will source images from creators all over that have tagged their images under this category. When you're just scrolling through, it really covers quite a variety and the images are really consistently very high quality and beautiful.
If you do find a creator whose aesthetic you really are drawn to, I recommend clicking on their name and then checking out everything that they've uploaded to the site. This often can help you pull together a cohesive set of images and can save you lots of time.
A couple of other things. There is a collections sub-tab. This will bring up subcategories with groupings of images around certain themes that the creator has pulled together.
It's also helpful to take note of the tagging system Unsplash uses. For instance, if you like the look of the images and you want to track down images from other creators that might be similar. It's helpful to scroll down to the bottom and check out the various tags that are associated with this collection. This can help you focus in on words that you might not have used in your search. It can really open up a whole new world of related images that you might like to use.
Lastly, if you go into the search bar and click your cursor into the field, it'll bring up trending searches, topics, and collections. Once you type in any keyword that you're looking for, it'll suggest some different alternative search terms beneath it. When you do find an image you like, it's free to download right there.
Resource #2: Pexels
Now, if you're looking for images and video, I think Pexels is a great site to try. Similar to Unsplash, Pexels has a search bar at the top, a tagging system, and categories, and you can filter by trending images or new ones. This will always bring up the freshest images on the site at any given time. For any image, you can either enter it in the search bar or click from a tag.
You'll have subcategories up at the top to check out. As well as the option to scroll by photos, videos, and individual contributors. The videos are all really high quality. I like to use them for B-roll, like on a YouTube video, or in a hero image space on a website. You can also filter by the orientation, whether you want it horizontal, vertical, or even square.
One thing to be aware of with sites like Unsplash and Pexels even though the images are sourced from professional photographers and overall the quality is quite good. There's just so much on each of those sites at any given time that if you are short on time or you have a really specific ask that you're going to the site for, you can sink a lot of time into just the search.
It's a little bit like the difference between going to a small curated furniture store versus a site like Wayfair. There are a lot of quality items to find, but there's also a lot of other stuff too. Be mindful of that. Have kind of a shopping list of images that you're looking for when you go to those sites. It's going to save you time and just make the whole process a lot easier.
Resource #3: Social Squares
If you want to make the process truly easy on yourself and get so much extra value wrapped up with your images, I highly recommend you check out Social Squares. It is the premier-styled stock photography subscription service, and the quality and thought that has gone into this service is unparalleled.
Included in your subscription is a growing catalog of gorgeous images. I think the most recent figure I've been quoting is 6,000 images, but they upload new images every week. I've been saying that number for a while now, so it's for sure more than that by now.
The variety of images and the quality are stunning. What I love most is everything you can do with this catalog. Using the custom curation feature, you can actually go in and change your preferences so it pulls your own custom selection of images. For example, if I wanted to, I could change it all up and put in some different colors and keywords right inside this curation feature. Quite simply, it would pull a totally different set of images for me to check out. You also have the option to save favorites or download them right on the spot.
Included in your subscription is both a growing set of captions to pair with your images, as well as a library of marketing training exclusively for Social Squares members to help support you in doing business beautifully.
Claim your FREE GIFT

! 🎁
I'm a longtime Social Squares user. I think I've pretty much been a member since the beginning. I'm also a proud affiliate, so as an extra incentive for giving Social Squares a try, I'd love to offer you a free gift if you sign up using my link and then shoot me a message to let me know. I will send you a super-secret, very special set of captions written by me and ready to be used by you, along with your beautiful new Social Squares images.
It's yours to keep, whether you continue as a Social Squares member or not, but trust me, you are going to want to keep that subscription. It's pretty amazing. I hope this helps you out. Using images to pair with your copy can be a tricky business.
Recommended resources
Want to explore more ways to update your website? Check out these blog posts:
Let's take action!
Ready to implement what you learned in this post? I like your style!
Choose 1 of the sources in this post and test it out in your business.
Curious about the Challenge I have for writing copy?? Come join us here!
Want more actionable tips + real-life examples to help you reach more of your dream clients? Subscribe to my email list!
Find this post helpful?
Share it with a health/wellness professional in your community!
So, now you've had a taste. Wanna see what else I've cooked up for you?

Get a fresh dose of my best encouragement, resources + guidance, delivered right to your inbox each week!